rimaRetail® Services
Made to Measure Enrichment
The most comprehensive real-time retail Product Enrichment Service providing accurate and transparent information for grocery and health & beauty products.
Powering the Customer Journey
Driving Retail Challenges
Delivering a personalised shopping experience
Today customers are faced with many food choices but they lack easily accessible information within thier shopping journey shopping journey to help them find products, verify their suitability, and thereby make simple purchase decisions.
A personalised shopping experience is not just about delivering personalised promotions based on price and previously purchased products. It also has to take into account the customer's health and lifestyle requirements and their need for information about the products to drive appropriate shopping decisions.
Providing rich and accurate information at every step of the shopping journey is both a priority and challenge for every retailer. Information powering the digital shelf is often limited, incomplete or inaccurate as it has not been created with the customer in mind.
The solution to this problem is by providing intelligent product enrichment that covers the span of customers' needs from a lifestyle, health and wellness perspective. It is the foundation for transparency and a capability to power your retail customer-centric digital transformation.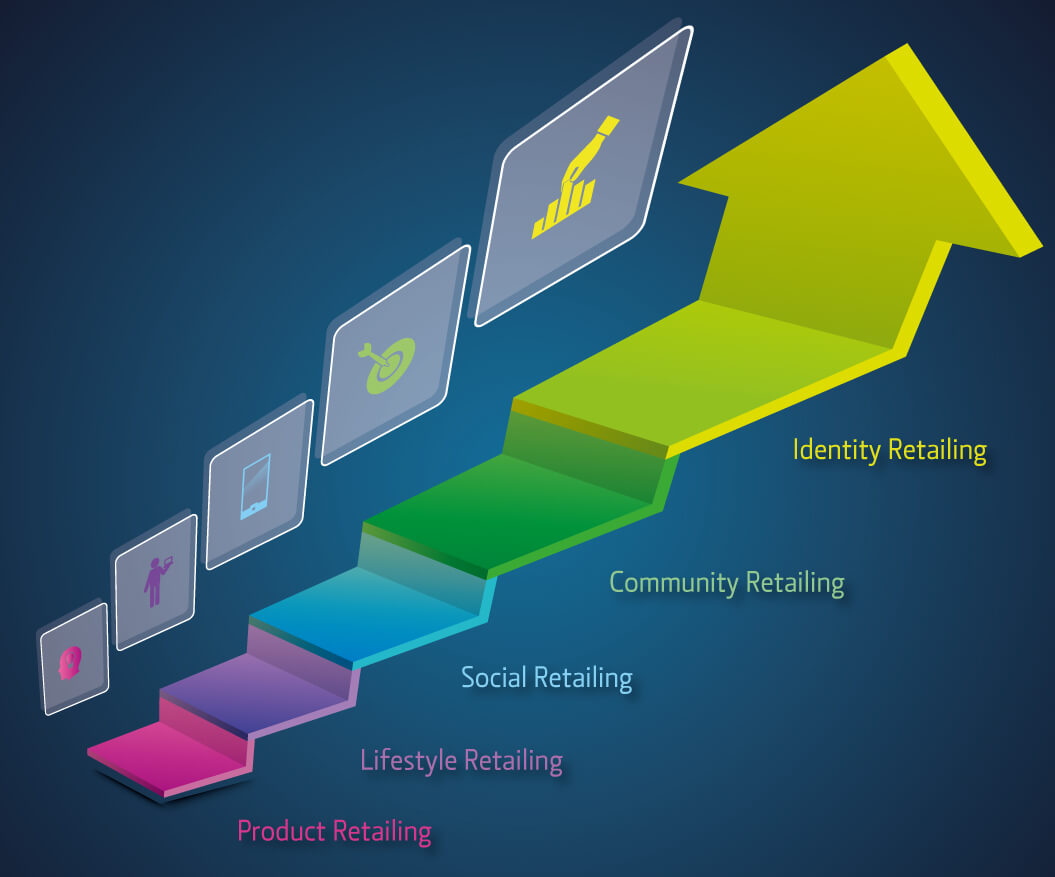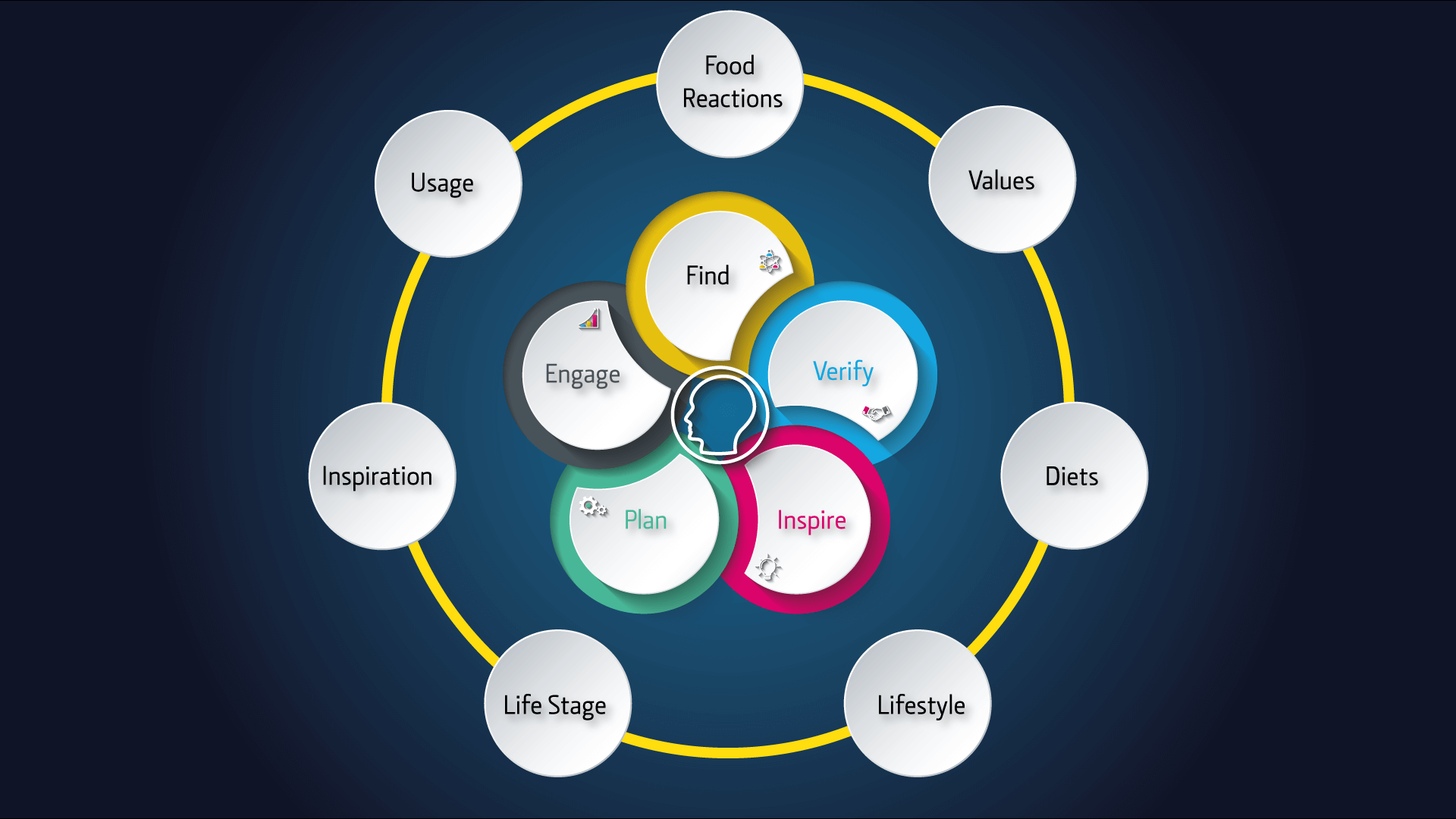 Solutions
rimaRetail® product enrichment services provide both retailers and customers with accurate and transparent information to drive better buying decisions. We combine AI and XAI technologies with food science, customer insight and market analysis to add product intelligence to the shopping journey.
rimaRetail® Core Services
rimaRich® enriches basic product data to provide accurate health, nutrition, diet, allergens, values, lifestyle and lifestage attributes in easy to read visual format. It powers your search engines and product filters to enable your customers to better find the products they need
rimaRank® ranks product by nutrition data and provides healthy eating cues to make shopping decisions easier
rimaRecipe® engages with customers by transforming static recipes into shoppable and swappable recipes
rimaRetail® Customer Dialogue Services
Profile enables customers to add their allergens, lifestyle, health and wellness goals to their profiles
Alert creates warnings on products not matching the customer profile
Alternatives suggests better product alternatives based on their profile.
Benchmark assesses and compares the basket's health
Swap substitutes for better and healthier products at the item or basket level
Plan transforms recipes into weekly meal plans, calculates quantities and creates shopping list

rimaRich®
rimaRich®'s dynamic product enrichment service helps customer answer the basic question of « Can I eat this? (allergens – food reactions)» and powers the customer journey through a series of dimensions including values, (e.g. organic or sustainability), diets (e.g. weight control or disorder), lifestyle (e.g. vegan, good food) and lifestage (e.g. pregnancy or sports training).
It enhances the basic product data provided by grocery manufacturers so that customers can find products easily based on their lifestyle, health and dietary concerns. Enriched product attributes improves the product's findability and sales.

rimaRank®
Customers need to quickly interpret nutritional traffic lights and similar information to ensure that each buying decision meets their health needs.
rimaRank® simplifies the task, allowing your customer to quickly search and verify  the best product for their needs, based on its nutrition level, thus streamlining the shopping journey.
rimaRank® scores products to easily  and reliably identify the healthiest option when substituting ordered items or when sorting products in the basket.

rimaRecipe®
Generate more interactions with your customers via a customisable recipe platform whose ingredients can be addded/swapped based on dietary or health criteria and added to the customer's shopping basket.
rimaRecipe® engages the customer to refine the recipe to meet his/her personal diet, lifestyle and health needs. It enables customers to better plan their meals and their shopping basket quickly.
rimaRecipe® provides recipes inspiration throughout the entire shopping journey directly at the product level.
rimaRecipe® lets their customers customise the number of servings or swapping ingredients for healthier or allergen-free alternatives directly in the recipe. All products can be added to customers' shopping basket, thereby streamlining the customer journey.

Customer Dialogue Services
In addition to enriched product data, retailers can go one-step further and enhance their digital channels by proposing customer-driven services that personalise and simplify their customers' shopping journey.
Enhance your value proposition by adding on any of the below services to make your digital channel a better place to shop.
rimaRetail® Customer Dialogue Service provides various
Profile incorporates lifestyle, health and wellness goals as well as highlighting the customer's allergen profiles to enable him/her to shop better and meet their goals
Alert highlights products automatically not matching the customer profile during their shopping journey without having to verify the ingredients individually
Alternatives provides better product alternatives when the customer shops based on their profile.
Benchmark assesses the healthiness of its basket at a glance and lets the customer compare the basket against their purchase history and demographic shopping trends
Swap enables the customer to automatically swap products based on a better health ranking and also based on the customer's profile
Plan  simplifies the customer's shopping journey by proposing to customer to automatically plan their weekly meal plans, add the items to basket and calculate the required purchase quantity directly from the recipe thereby simplifying the shopping journey