rimaRetail® Services
Made to Measure Enrichment
The most comprehensive real-time retail Product Enrichment Service providing accurate and transparent information for grocery and health & beauty products.
Powering the Customer Journey – Driving Trading
Challenges
Retail is transforming 
Today, customers demand accurate information in a single place to make the best decision for their health, dietary needs, lifestyle and environmental concerns.
Providing rich and accurate product information at every step of the shopping journey is a priority for every retailer in addressing customers' needs and concerns – yet CPG manufacturers have varying degrees of completeness in their product data.
Consequently, retailers need to complete the missing or unclear data with accurate, rich and transparent information to address these customer needs.
Product enrichment is the:
● Foundation for transparency and for building a continuous dialogue with your customers
● Pillar for powering your Customer-Centric Business Transformation and enhancing the Customer Journey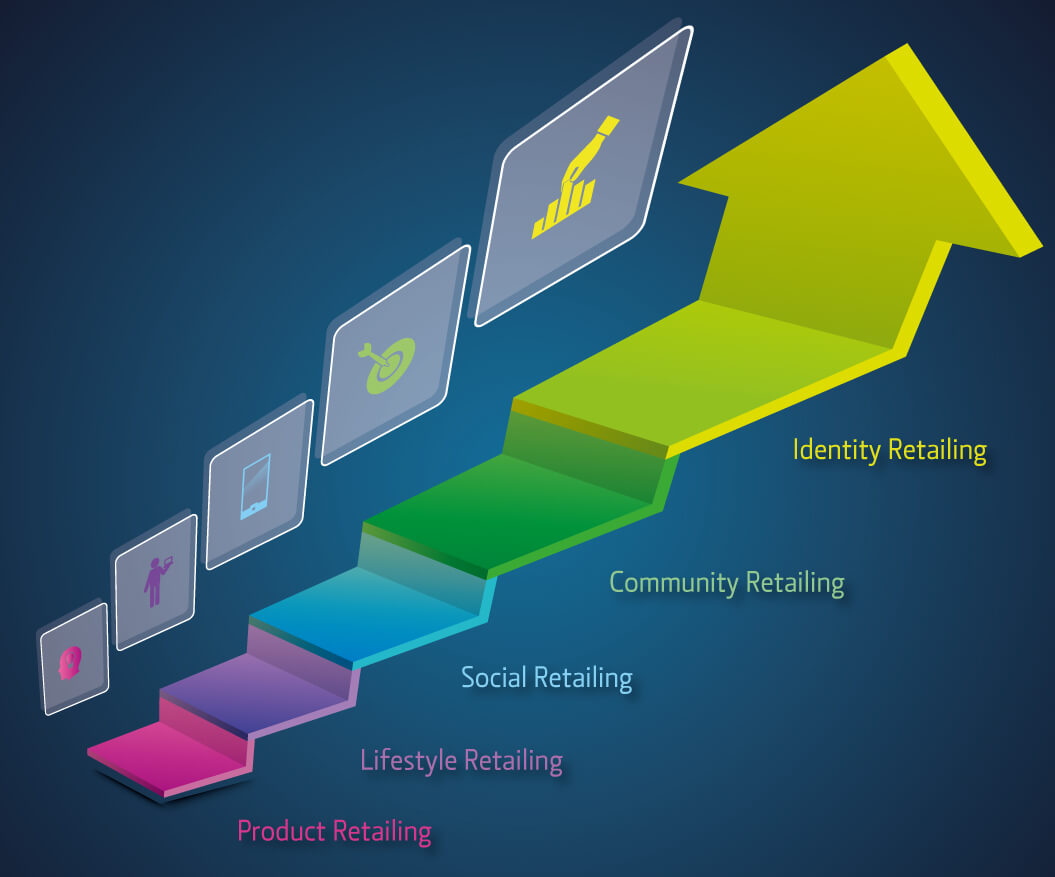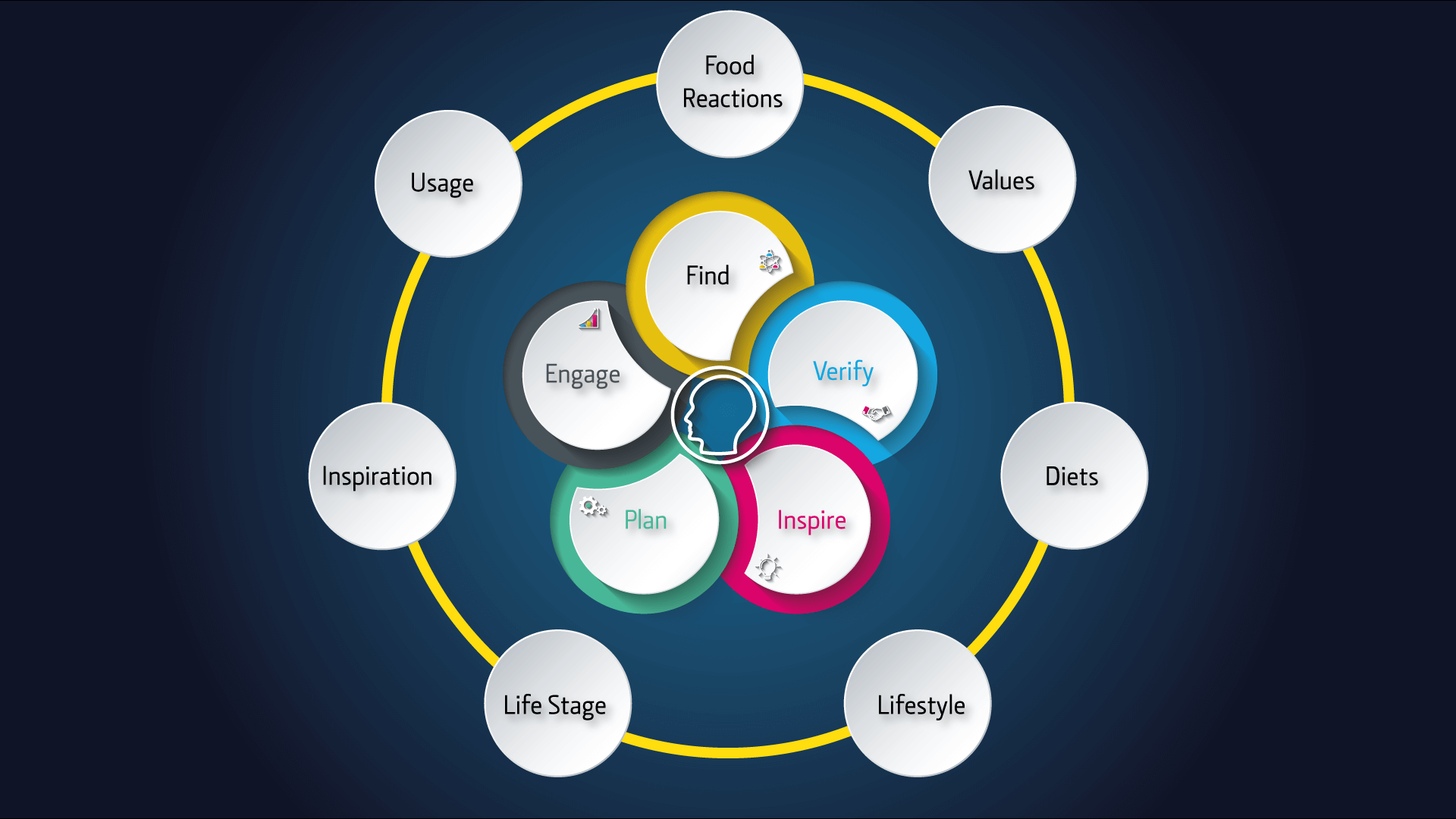 rimaRetail® product enrichment services provide retailers and customers with accurate and transparent information to drive buying decisions. rimaRetail® combines AI and XAI technologies to accurately enrich product data, delivered by a team skilled in technology, retailing, food science and diet, customer insight and market analysis.
rimaRetail® consists of 4 unique services:
rimaRich® audits and enriches basic product data to provide accurate health, nutrition, diet, allergens, values, lifestyle, and life stage in easy to read visual format
rimaRank® ranks product nutrition data and provides healthier eating cues to customers making shopping simpler
rimaRecipe® enables shoppable and swappable recipes to engage with customers
rimaRefine® audits and cleanses incoming product data to ensure all enriched data is accurate and harmonised
Our rimaRetail® services enhance search capabilities on your website by enabling all nutrition, allergen, product ranking and lifestyle/marketing attributes on your product page and product listing page.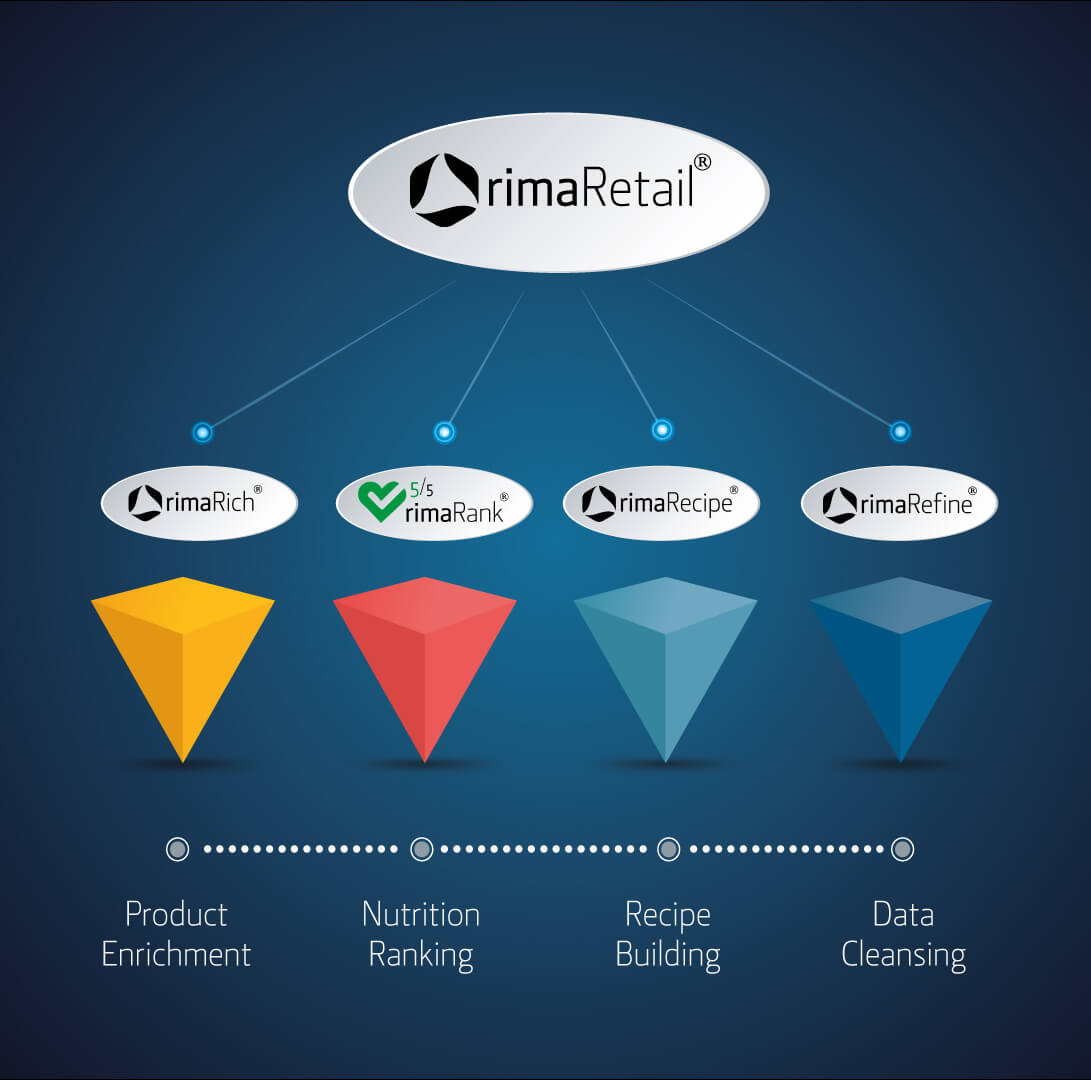 rimaRich®
rimaRich's dynamic product enrichment service helps customer answer the basic question of « Can I eat this? (allergens – food reactions)» and powers the customer journey through a series of dimensions including values, (e.g. organic or sustainability), diets (e.g. weight control or disorder), lifestyle (e.g. vegan, good food) and lifestage (e.g. pregnancy or sports training).
It enhances the basic product data provided by grocery manufacturers so that customers can find products easily based on their lifestyle, health and dietary concerns. Enriched product attributes improves the product's findability and sales.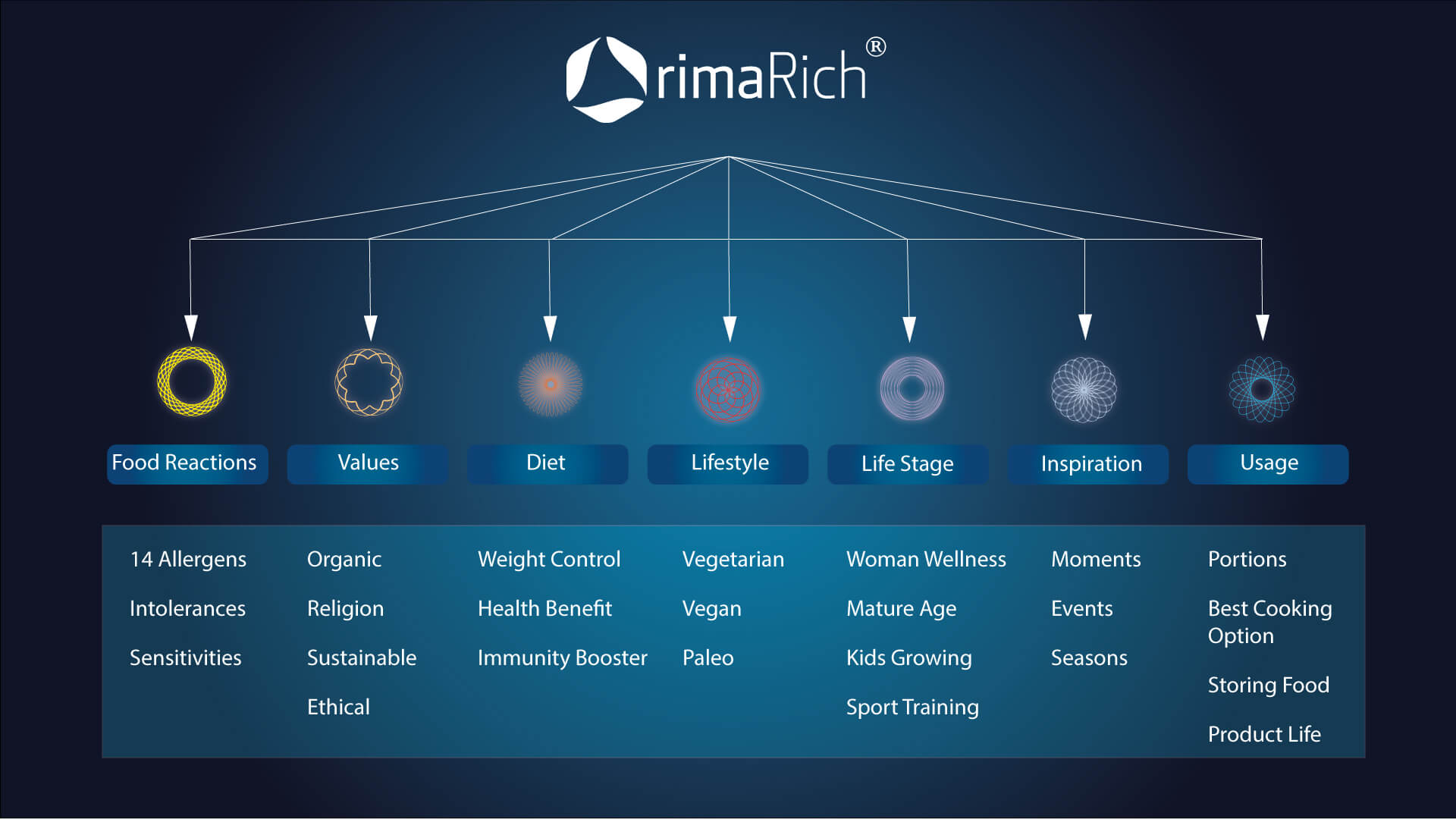 rimaRank®
Customers need to quickly interpret nutritional traffic lights and similar information to ensure that each buying decision meets their health needs.
rimaRank® simplifies the task, allowing your customer to quickly search and verify  the best product for their needs, based on its nutrition level, thus streamlining the shopping journey.
rimaRank® scores products to easily  and reliably identify the healthiest option when substituting ordered items or when sorting products in the basket.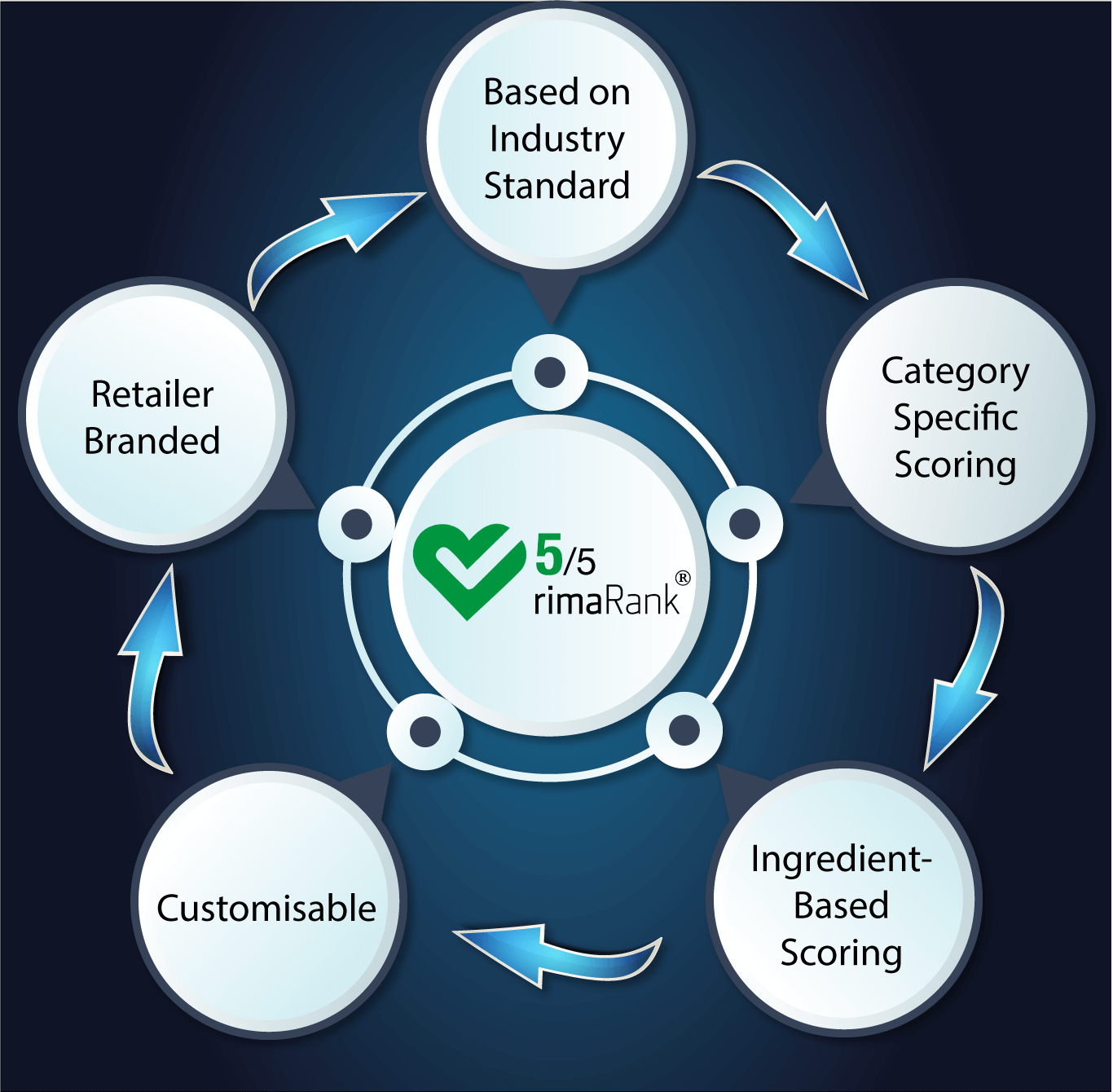 rimaRecipe®
Generate more interactions with your customers via a customisable recipe platform whose ingredients can be addded/swapped based on dietary or health criteria and added to the customer's shopping basket.
rimaRecipe® engages the customer to refine the recipe to meet his/her personal diet, lifestyle and health needs. It enables customers to better plan their meals and their shopping basket quickly and simply through two core applications:
Our RecipeBuilder allows customers to create shoppable recipes based on products that match their requirements and health needs and/or swap products for healthier or allergen-free alternatives via the intuitive traffic light scoring system.
Our RecipeEditor provides retailers with a recipe database their customers can customise by changing the number of servings or swapping ingredients for healthier or allergen-free alternatives. All products can be added to customers' shopping basket, thereby streamlining the customer journey.