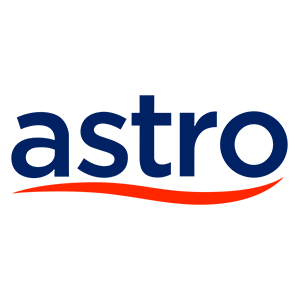 Astro engages IVIS Group for website
Background
IVIS Group was engaged by Astro Malaysia to re-launch the Astro.com.my web site as part of the overall World Cup 2010 initiatives and vision for the website of the future. With the aim of becoming the number one website in Malaysia, the new astro.com.my portal was created on a new content management system, with improved design, providing enriched contents and user experience and was successfully delivered within an aggressive timeline of 10 weeks.
In this short timeframe, IVIS Group has delivered a modern website with advanced, customer centric features such as personalised pages and customer self-service. IVIS Group also implemented tools to support the business operation, including a ticketing administration system for the call centre.
Working in conjunction with existing and new systems, the project included integration with the Astro CRM and Billing systems, the Electronic Programming Guide and a 3rd party online video content provider.
IVIS Group provided a team of consultants with the appropriate expertise and experience to successfully deliver a fully functional and world-class website to Malaysia's leading multimedia broadcaster.
Our Solution
The portal provides all the standard features, across static and dynamic content, including articles pages, banners, galleries and polls. Yet the real power comes from the flexibility. By using XML data and XSL rendering to support multiple channels including web, kiosks and mobile, the CMS provides the capability for easy expansion and new features.
It is this flexibility that has been used to integrate information from various systems, including the customer database which was used to provide a single-sign on system for consumers using the Astro portal.
We simply could not have achieved our vision in this timeframe without the support of IVIS Group. The team have shown a level of commitment to delivery I have seldom experienced and have given us a website we can be proud of and that will be a building block for our future.
With the widget framework, a greater level of dynamic and customer led content can be provided in a rapid timeframe to capture the most popular events of the moment, providing new levels of interactivity between Astro and its customers.
This interaction is extended further via social networking. Integration with Twitter and Facebook, and facilities for photo and movie sharing places customer centred content at the heart of the portal.
The ticketing administration system, allows call centre teams to monitor, track and action the online self-service requests, thus further enhancing support to customers looking to adjust subscriptions or query services.
New features are planned for the website, including greater personalisation, extensions to the online customer service, and deeper linking of the experience between web, mobile and TV.
Results
Position Astro as the No.1 online multimedia broadcaster in Malaysia and across the region
Increase demand for Astro services through interactive and compelling content
Improve engagement with existing customers to increase retention and acquisition rates
Move up the content distribution value chain, utilising the vast content available within Astro and directly linking content with customers
Fully utilise the existing customer base to build personalised services that drive direct customer value
Provide a framework for future expansion into wider web marketing, advertising and e-Commerce
Offer cross-product/service solutions to maximise revenue from a single customer
Improved customer service and reduced operational cost from moving information and processes online
Business Benefits
100% increase in visitor numbers to the web site
Increased customer information accuracy by 15%
Site visit times up by 300%
Reduced customer service calls by 20%
CATEGORY: Customer experience
SOLUTIONS: IVIS professional services
DELIVERABLES: IVIS Group help Astro deliver a modern, customer centric, lifestyle focused web site