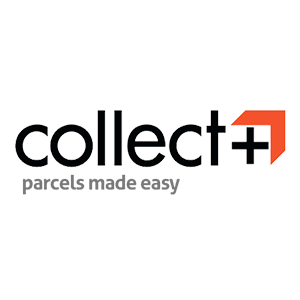 COLLECT+ AND IVIS GROUP OMNI-CHANNEL MATURITY MODEL
The business challenge
Collect+ makes sending and receiving parcels easy.
Based on a network of over 5,500 local shops nationwide, Collect+ is the UK's largest store-based parcel service enabling you to send, collect and return parcels from early until late, 7 days a week at your convenience. All parcels can be tracked online.
Collect+ is the trusted parcel returns service for over 260 retailers including household names such as Amazon, John Lewis, ASDA, House of Fraser, Monsoon, Top Shop, Very.co.uk, Superdry, M&S, New Look, ASOS, Oasis, Clarks, River Island and Boden.
Rather than having to stay in for a delivery or trek to your local parcel office when you get a "sorry we tried to deliver" card through your letterbox, Collect+ offers a convenient way to collect parcels from your local store.
Collect+ also provides a modern alternative to the Post Office, allowing customers to send parcels from any of its stores to delivery destinations across the UK without geographical penalty charges. In addition, special arrangements with both Amazon and eBay allows sellers to send parcels at competitive rates, in line with eBay Buyer Protection rules and with up to £300 cover.
A joint venture between PayPoint and Yodel founded in 2009, Collect+ has grown rapidly in line with increased online shopping and enjoyed over 90% growth in revenue year on year for the financial year ended March 2014. Its success has also landed a number of retail awards.
Collect+ has been recognized by a panel of digital and retail luminaries as an innovator in the digital space, ranking the Collect+ "lounge" at Westfield as a Top Ten innovation for 2014.
The forward-thinking senior management team realised that transition to a fully integrated multichannel business was essential to develop Collect+ further and IVIS Group was engaged to advise them on the important next steps.
The IVIS Group solution
Utilising the IVIS Group 'Omni-Channel Maturity Model' (OCm²®) framework and templates enabled IVIS Group consultants to assess Collect+ existing systems, map the different customer journeys and touch-points, uncover the nature of these interactions and identify a potential future direction for the business and the infrastructure requirements to achieve this.
This process highlighted 4 key areas which needed to be addressed in order to provide a more customer-centric experience namely the customer database, the store locator, architecture and mobile app.
Customer-Centric View
Due to the joint venture background of Collect+ the existing infrastructure had been primarily transaction based – logging the parcel tracking number and the payment made every time – which was fairly anonymous and although system fixes had been made it was clear that Collect+ needed to have a fully-integrated, deeper technology in place in order to make it customer-centric.
IVIS Group advised on how to bring customer data into a single source in order to identify, segment and target appropriate customers in order to provide them with targeted information, offers and service reminders.
Stores
During the consultancy phase, the store locator was identified as a key part of the existing website with high traffic levels. A number of improvements were required to bring it in-line with market trends in order to optimise the value of each customer visit.
Additional customer-centric information about each store was added and the role of the store was consequently elevated within the business.
Architecture
IVIS Group specialists also advised and assisted Collect+ in moving away from point to point integrations to service orientated architecture (SOA).
Mobile App
The existing system only offered a very crude interpretation of the website and this was replaced by a new application with transactional capabilities to make everything as convenient as possible for Collect+ customers.
Following detailed discussions, Collect+ ratified all of these suggestions and launched a strategic initiative programme to deliver positive change to the business. The implementation programme is headed by IVIS Group professional consultancy and includes:
Recruitment
Managing the bid process
Selecting suitable vendors
Interfacing with internal development teams for service integration
Ensuring requirements from various stakeholders are taken into consideration and prioritisation is agreed.
Delivery of agreed tools and processes into Collect+ IT landscape
CATEGORY: Omni-Channel consulting
DELIVERABLES: Omni-Channel Maturity Model (OCm²®) framework and templates