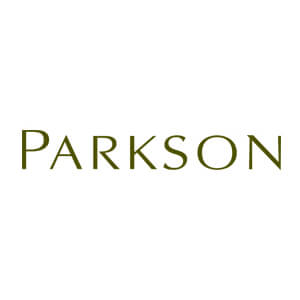 Challenge
Parkson Holdings Berhad is an Asian-based department store operator with an extensive network of 131 stores as of 2017, spanning approximately 2.1 million m² of retail space across cities in Malaysia, China, Vietnam, Indonesia and Myanmar
Solution
Transforming Pure Concession Retail to Omni-Channel using our OCm² approach, providing:
Re-Branding
Marketing Plan
Technology Selection & Process Definitions
Online and Image Style Guides
Financial Modelling
Customer Segment
Product Data Definition
Range Planning
Capabilities and KPI's
Any business looking to be the first major player in their sector to move into a new sales channel is naturally cautious. Parkson as a highly successful store-based retailer faced just such a challenge. With a solid store footprint in Malaysia and China and new stores in Vietnam and Indonesia, Parkson took the decision to move into online retail. With so many unknowns having insight and strategic planning was critical for their success.
Our team worked closely with Parkson business leaders to clearly understand their expectations for both the Malaysian and Chinese markets before embarking on the research and analysis and ultimately providing a clear vision and strategy for growth in the digital world.
Conducting primary research and using secondary research from our partners we created a detailed picture about the market situation and opportunities for Parkson. The research looked not only at the market drivers for Parkson but also provided insight into the competitive landscape domestically and internationally and also looked at the readiness of the market to support and sustain an ecommerce model. This included looking at the supporting services and partner companies that existed to provide services such as logistics and customers service operations within each country.
Using the OCm2® methodology we then mapped this research to their business and spent time mapping the findings to the Parkson business to provide a detailed analysis of their customer segment, product range and organisational capabilities. With this detail complete the next stage in the OCm2 methodology was the development of the organisational structure and KPI's for the business all of which were aligned to a clearly defined business model. This, combined with the research we had conducted gave us the information we needed to produce the financial model for Parkson, showing the areas of investment needed and the 3 year P&L for the business.
The result of this strategic activity was a strategy and 3 year blueprint for the business to embark on a journey of transformation from a traditional retailer to a omni-channel business.
CATEGORY: Omni-Channel consulting
DELIVERABLES: Omni-Channel Maturity Model (OCm²®) framework and templates