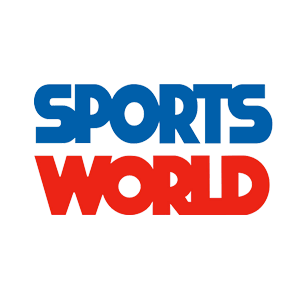 Sports World uses IVIS Group's solutions
Background
Sports World is a sports goods retailer operating more than 200 stores in both the UK and Europe. With over 1 million sq. ft. of trading space, it is one of the most exciting and rapidly growing retail outfits anywhere in the United Kingdom. IVIS Group consultants have been engaged with Sports World for over a year providing strategic guidance and implementation assistance for a range of new retail applications including:
A stocktaking solution using handheld devices to improve the efficiency and accuracy of the process
An end-of-line stock management system to minimise half empty rails in-store and maximise product line revenues
A picking solution to improve the efficiency of warehouse operations
A replenishment system to predict requirements and improve routing efficiencies in the distribution centre
Whilst the key driver to each project was business oriented, a number of technologies have been used. This has included Web Services implemented in Microsoft .NET to ensure openness, the .NET Compact Framework to support handheld devices and XML as a data encapsulation format.
Commenting on working with IVIS Group, John Ashley, IT Director at Sports World, remarked: "Over the past 18 months IVIS Group have demonstrated their ability to understand our business and deliver solutions that support our strategy. We have been impressed by the quality of their services and continue to work with them on a number of initiatives".
SOLUTIONS: IVIS Professional Services
DELIVERABLES: IVIS Group delivers advanced stocktaking and picking solutions to improve operational efficiency