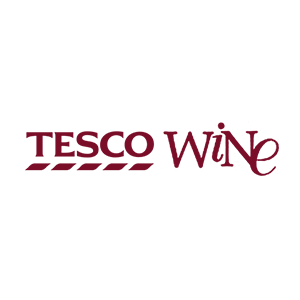 Tesco Wine engages IVIS Group to move into new markets and synchronise across channels
Background
IVIS Group helped Tesco Wine to launch their new site, offering customers wine by the case with an improved and consistent message and targeted promotions.
Our Solutions
– Data Management
Using the IVIS Sonetto® solutions, Tesco Wine now have the ability to maintain consistency of product and price information across their channels. Published promotional material such as email newsletters and printed catalogues now match the products online and in-store.
The launch of Sonetto® for Tesco Wine by the Case has dramatically increased our ability to not only plan our Commercial Trade activity with more accuracy in less time, but also gives us the opportunity to react quickly and update the website almost immediately.
Nick Jackman-Manager Tesco Wine
By integrating information from third parties, such as BrandBankTM, using native Sonetto® connectors, Tesco Wine provides an enriched and standardised customer experience across their multiple channels.
– Process Management
IVIS Sonetto® solutions provide a task based workflow, which allows Tesco Wine to maintain, enrich and promote their products in a single, integrated process.  The Sonetto® business rules ensure that product and promotional information is always consistent, and in line with corporate policies.
Further efficiencies have been gained by providing Tesco Wine with the ability to load, in advance, any seasonal based pricing and promotional plans, which can be amended based on market conditions or movement from competitors.
– Price Management
Using IVIS Sonetto® solutions, Tesco now have centralised visibility of price data, can create and amend price data for individual products or categories of products, and make them available to the customer within the hour. By introducing the capability to future-load price changes in line with event or seasonal activities Tesco Wine can manage their pricing strategy in advance allowing individual bottles or case prices to be as competitive as possible.
Cross channel pricing can now be managed centrally, including mass price changes across product lines, with automatically generated POS text highlighting savings and percentage reductions.
– Promotional Management
By centrally managing the creation of customer promotions (eCoupons) and bottle or case based promotions using IVIS Sonetto® solutions, Tesco Wine is now able to provide the same depth and consistency of promotions across all their channels.
The Sonetto® iTransact runtime services ensure that all promotions are available in real time as the consumer places the items in their basket.
The reporting and integration features of Sonetto® solutions, allow Tesco to make use of operational data, such as fulfilment based on actual sales activity , customer purchases and promotional trends, to make real time adjustments to promotions.
CATEGORY: Omni-channel consulting
SOLUTIONS: IVIS management solutions
DELIVERABLES: IVIS Group help Tesco Wine move into new markets and synchronise across channels