Covid-19 Accelerating Customers' Online Shopping Behavior
Retailers have undergone many business transformations for many years in order to become more customer centric and to create a great customer journey.  However, the pace of change has always lagged behind customers' shopping behaviour and expectations.  As the pandemic struck in 2019, many retailers found themselves in a position whereby they had to accelerate their plans for transformation almost overnight.
Covid-19 has heightened the need for a more personalised and targeted customer shopping journey to meet some of the challenges faced.  
Examples of these challenges include:
Panic buying leading to overloaded websites

Overwhelmed supply chain caused stock outages

Difficulties finding the right products and verifying if they meet their allergen, diet and lifestyle needs

Limited capability to select healthier alternatives, especially given the high interest in identifying immunity-boosting products

Limited capability to respond to an increased demand for inspirational recipes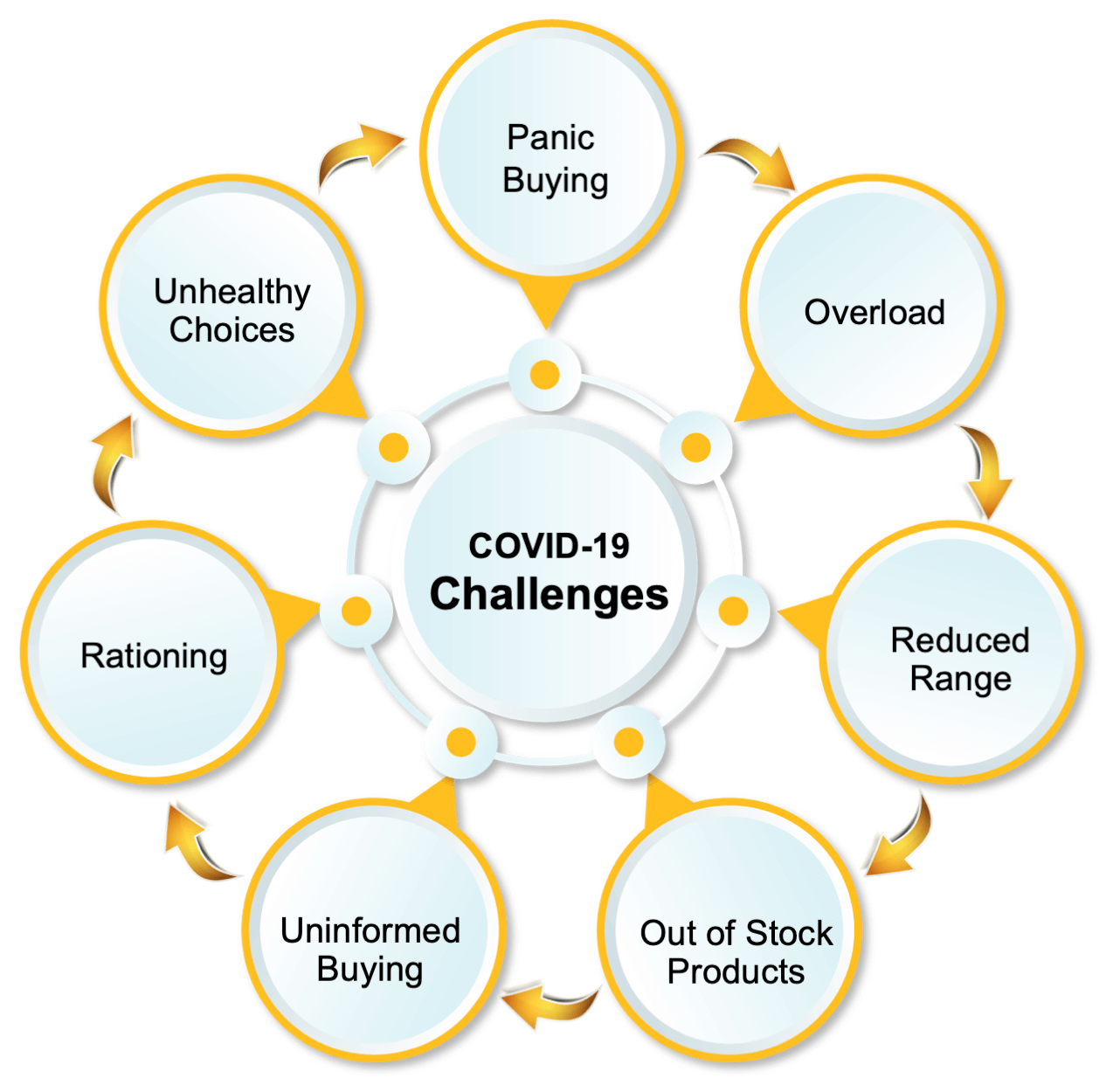 Post Covid-19, customers expect retailers to address those challenges and personalise their shopping experience. Retailers can respond to some of those challenges by providing:
A clear and visual user interface with consistent, rich and visual cues to help customers quickly find and verify products at every step of the customer journey from the main products listing page, product page and at checkout.

Comprehensive, transparent and accurate product descriptions in a layout that is easy to understand and designed to empower them during the entire shopping journey so they can make informed decisions immediately without having to quit the shopping journey.

Customers to make product comparisons based on their profile and preferences to reassure customers about their product choices

The ability to easily select healthier alternatives and to receive personalised recommendations based on dietary, health and lifestyle choices

Tools that make the shopping journey more engaging and exciting including personalised recipes, meal/diet plans, products swaps
To jumpstart the transformation rapidly, Product Enrichment can transform a basic and non-personalised shopping experience into one that is seamless and personalised journey. 
Contact us for a demonstration to learn more about how you can apply Product Enrichment to transform your retail business.
---